Honey Creek Animal Hospital offers Terre Haute, In. and the Wabash Valley animal community emergency veterinary services as well as diagnostics, endoscopy, extensive medical, surgical, and dental care. An in-house pharmacy, in-house laboratory and access to specialists, our facility excels in immediate diagnostics and treatment options. We also offer 24 hour care when needed for our most crital patients. We also offer in-house grooming and boarding and provide the utmost attention to the comfort and well-being of your pet. Honey Creek Animal Hospital offers a one stop experience for your pet's health and medical care.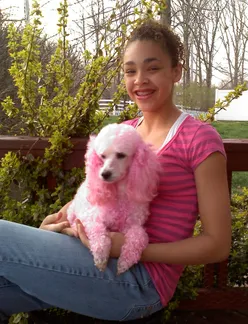 Appointments
Our receptionists and medical team will attempt to accommodate all requests to the best of our ability. The office is open from...
Monday Tuesday Thursday Friday...7am - 7pm
Wednesday...By Appointment
Saturday...By Appointment
Please call Honey Creek Animal Hospital for Doctors Hours.
Emergencies are accepted anytime our clinic during regular business hours and after hours. If you feel you have an emergency with your pet, please call us immediately . Call before coming in so that a staff member can advise you on your particular emergency and we can have a medical team waiting to assist with your pets immediate needs.
We have a veterinarian and personnel on duty 6 days a week who are trained and equipped to handle any urgent care your pet has. Usually an emergency team consists of at least one veterinarian and several technicians working together to save a pet's life. No question is silly, please do not hesitate to call if you feel you might need emergency assistance. If you ever feel that your pet needs emergency treatment call immediately. It is best to call before coming in so that a team member can advise you on your particular emergency and we can ready a treatment team.
We are also available for urgent care when the condition is not life-threatening.
Honey Creek Animal Hospital can care for many types of pets:
Dogs
Cats
Rabbits
Pocket Pets
Reptiles
Birds
Open Hospital
Honey Creek Animal Hospital operates an open hospital. This means that our team welcomes owners to be with their animals during any medical procedure, whether a simple vaccination or a complex surgery.
Honey Creek Animal Hospital accepts payment via cash, check, MasterCard, or Visa. We also offer Care Credit Accounts. So that we can continue to provide you high quality service utilizing the best medical technologies, we request that payment be made at the time services are rendered.
We provide estimates for all surgeries and hospitalizations. If you have not received an estimate, you are welcome to request one at any time for your expected charges.
Honey creek animal Hospital offers discounted services to all military past and present, senior citizens and local area rescue groups. Pre-approval is required to qualify for the rescue group discounts, please call us for more information.